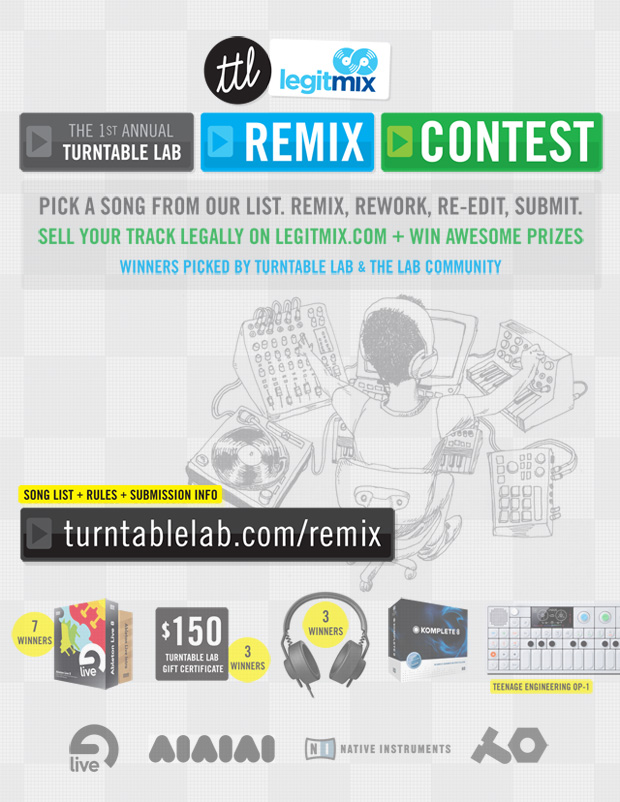 From Turntable Lab:
When I brought up the idea of a TTL Remix Contest, the general reaction was "you've guys have never done one"?
Yes, it's true. This is our first remix contest and we're exicited about the format.
1)
We've picked an exciting list of classics to remix. Don't be limited by the genre of the originals, any good producer could kill these.
2)
We rounded up a pretty awesome set of prizes. And there's 15 winners + 1 Grand Champion!
3)
We hooked up with Legitmix.com so you can present and sell your remixes LEGALLY. If you're not familiar with Legitmix, it's an automated service that allows you to sell your own remixes, edits, reworks, or DJ mixes. So when you're done with your creation, upload it to Legitmix.com, tag it for the contest, and you can actually sell your creations. (tip for Soundcloud users: point those buy links to your Legitmix file to monetize your hard work).