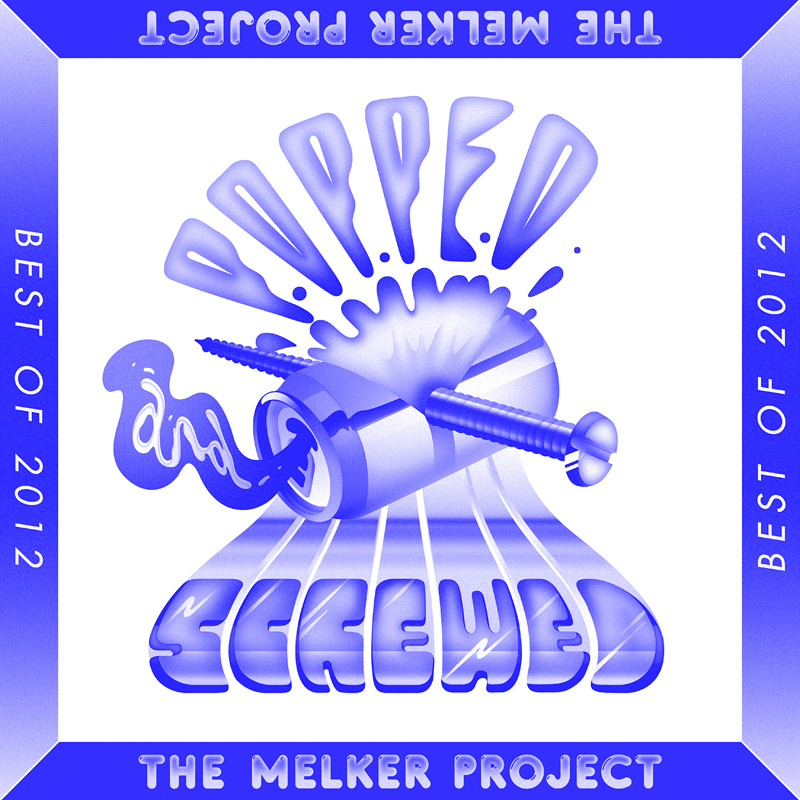 It is finally here! I have been sitting on a number of these tracks for over 6 months, waiting for the perfect moment to release them… and what better time than the very end of the year? This album is comprised of 13 tracks (12 on soundcloud, because of copyright issues), all featuring chopped and screwed versions of pop songs that were big in 2012. I have released the project on legitmix, an incredible new platform that allows DJs and producers to LEGALLY sell and/or giveaway sampled and derivative content. If you want to purchase the individual tracks, you may do so on legitmix, assuming you own the original song that I remixed.  If you do not own the source material, than you will purchase it alongside the remix and get both!
Here is a direct link to the missing track, which was my biggest hit ever: Somebody That I Used To Know Was Dead Wrong ft. Gotye & Notorious B.I.G.
 Here is the soundcloud set with the remaining 12 songs. If you want to download them, you can proceed directly from the "BUY ON LEGITMIX" button on soundcloud, or go here: DOWNLOAD THE TRACKS!
TRACK LISTING:
1. Locked Out Of Swimming Pools ft. Kendrick Lamar & Bruno Mars
2. Never Scared To Die Young ft. Ke$ha & Bone Crusher
3. We Are Young & Stuntin' Like My Daddy ft. Fun., Lil' Wayne & Birdman
4. Somebody That I Used To Know Was Dead Wrong ft. Gotye &. Notorious B.I.G.
5. What You Know About Titanium ft. David Guetta &. T.I.
6. Feel So Close To Some D's ft. Calvin Harris & Rich Boy
7. Levels Of Wasted ft. Avicii & Gucci Mane
8. Call Me Jay-Z ft. Carly Rae Jepsen & Jay-Z
9. Cashin' Lights ft. Ellie Goulding & Cash Out
10. Don't Like Bands A Make Her Love Me ft. Justin Bieber, Chief Keef & Juicy J
11. Superman Climax ft. Usher & Eminem
12. Where Have You Been Hustlin ft. Rihanna, Rick Ross & Ke$ha
13. Me & My Bitch Are Never Getting Back Together ft. Taylor Swift & Notorious B.I.G.