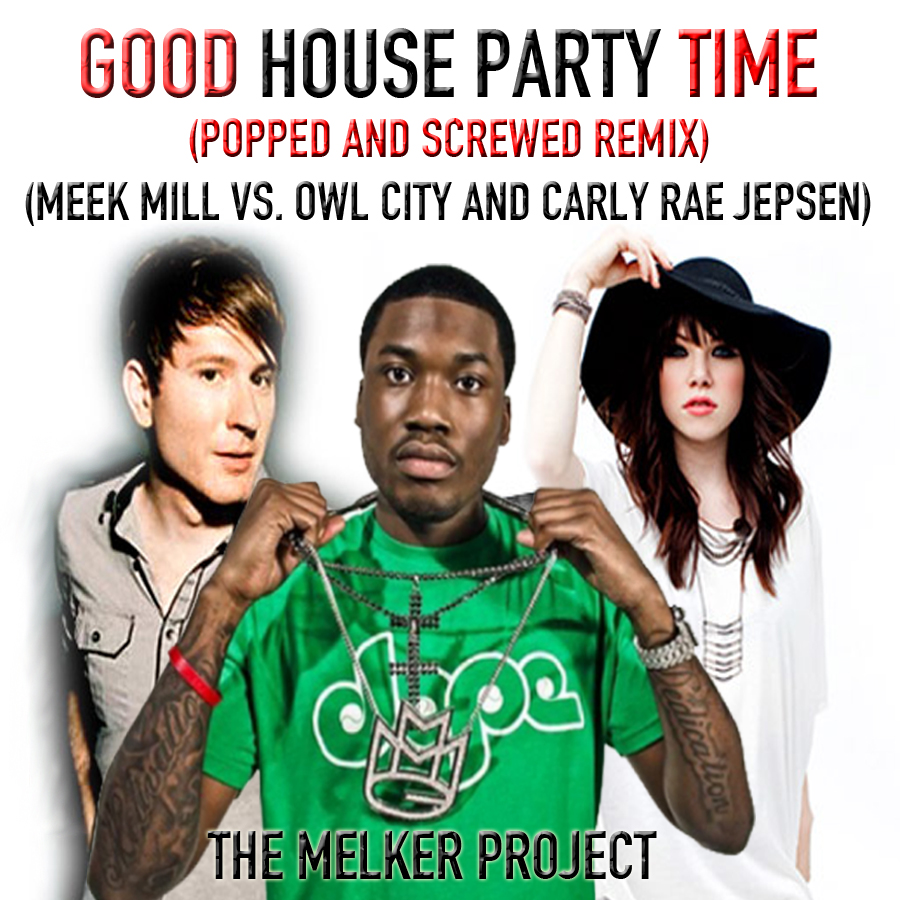 FREE MUSIC THURSDAYS! As the first in my soon-to-be-never-ending series of music giveaways, I chose a track that may find its way onto my "Popped And Screwed" album. If you like it, it could make the cut. As usual, I chopped the pop song way down to make Carly Rae (and that Owl City dude, who might as well be a girl) sound like a man, throwing Meek Mill's smash "House Party" on top. Added some drums and voila, there you have it. I even did a video (see below).
LISTEN HERE
DOWNLOAD FOR FREE HERE (SENT TO EMAIL)
Good House Party Time – Meek Mill Vs. Owl City and Carly Rae Jepsen (Popped and Screwed) – The Melker Project Mashup from The Melker Project on Vimeo.