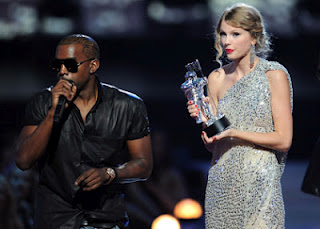 READ PANDATOES BELOW TO UNDERSTAND THIS PHOTO!
I wanted to take a brief a moment to thank all of the awesome bloggers out there who support my music… This week alone, a few of your wrote great (and hilarious) reviews of my last track that I wanted to share with the world.
FROM MIXTAPE MAESTRO:
Mash-up maestro The Melker Project is looking to have a pretty busy autumn season. Not only is he preparing a new full length, Popped and Screwed, he's also launching a brand new series, Free Music Thursdays (which is always a good thing).
And kicking both projects off is arguably one of TMP's cleverest constructions yet: a mash-up of Owl City and Carly Rae Jepsen's hit duet "Good Times" with Meek Mill's mixtape banger "House Party".
On paper the pairing may seem odd (second to Jepsen's "Call Me Maybe" and everything released from Katy Perry in 2012, "Good Time" is truly one of the whitest guilty pleasures of the year), but Melker brilliantly makes the two records sound like the most natural bedfellows, adding some drums here and a little chopped-and-screwed tweak there to create a seamless hip-pop marriage that, going by the endless string of similarly constructed platinum hits Flo Rida has dominated with in recent years, really could stand as a pop smash all on its own.
We thinks we found something to get white folk wasted to this weekend…
FROM JAYELAUDIO:
This is normally where I would promise that I'd never post a track featuring Owl City, then Scott Melker threw some drums and Meek Millie on it. Take a listen to the latest release off Melker's album Popped and Screwed.
FROM SURVIVING THE GOLDEN AGE:
Scott Melker is one of the more interesting mashup artists out there. Instead of just laying pop/hip hop vocals over beats, he tends to manipulate vocals. Take his new track "GOOD House Party TIME" for example. The chopped 'n' screwed Carly Rae Jepsen vocals from "Good Time" sound awesome over a poppy hip hop beat.
FROM PANDATOES (THE FUNNIEST ONE OF ALL):
So it's 11AM and I'm sitting naked on my couch drinking water with Airborne because, well, that's what I do at 11AM pretty much every morning. And Jersey Shore is on and I'm like, "OK, yea." And Snooki's getting punched in the face and I'm like, "People are so rubbish. Jesus, I hate people so much. Who punches a girl in the face?!" I'm just so over this world, you know?
But then. Commercial break. VMAs tonight. And are you serious with these Taylor Swift performing live at the VMAs commercials?! OMFG, ZOMG. Chills. Down my spine. Down my extremities. If that commercial were one second longer I would've died of happiness. Like is that even a thing? No idea. It's just so epic, you know? Like are you serious with the flashing text and 13 holding her guitar up in the air and the crowd roaring and the best song ever blaring? Too much. Way too much.
PS – Taylor Swift is the exact opposite of Sammi Sweetheart, right? Like the actual perfect girl v. the most imperfect girl of all time? Right? Right?