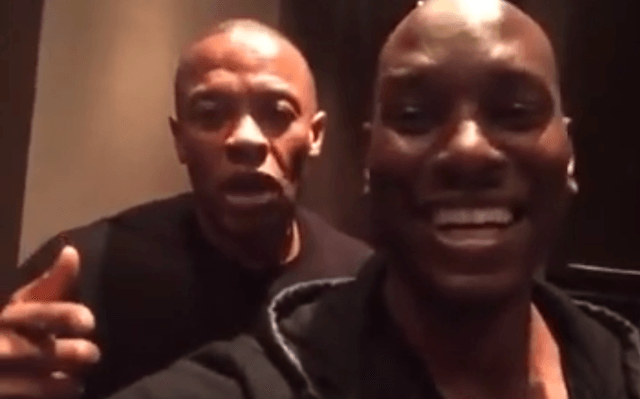 There has been much ado about the recent video, posted by Tyrese, that has allegedly put the 3.2 billion dollar Apple buyout of Beats in jeopardy. In the selfie, Dre is seen calling himself "the first billionaire in hip hop, right here from the motherf&ck*n West Coast." Cool. I like it. The only problem? He undoubtedly had a non disclosure with Apple, a company that is notoriously tight lipped about it's product launches and corporate maneuvering. Oops. Tyrese probably should have kept this one to himself.
If the deal is buried as a result of this video, it will likely be the biggest social media mistake in history. Because 3.2 billion dollars is a lot of money. Like, a ton of Chronic.
Let's be real for a second. Apple is taking issue with Dr. Dre saying a few bad words and appearing drunk ("Off Of Heinekens"). Did they forget about NWA? The Chronic? This is Dr. Dre, one of the most notorious gangster rappers and producers of all time. I mean, listen to the lyrics of "Forgot About Dre (which apparently Apple did)" He said things like "Now you wanna run around and talk about guns like I ain't got none. What you think I sold 'em all? Cause I stay well off?" I mean, according to Dre, he is the one who taught us all to "smoke trees." Pretty consistent with the guy we see in this video, don't you think?
The other issue I have with this video is simple – Tyrese. That dude sucks. Did you see Baby Boy? How much better would this video be if it was Snoop instead of Tyrese? Or Warren G? The good news – Dre probably isn't really cool with Tyrese anymore after this fiasco. Tyrese – welcome to Death Row.