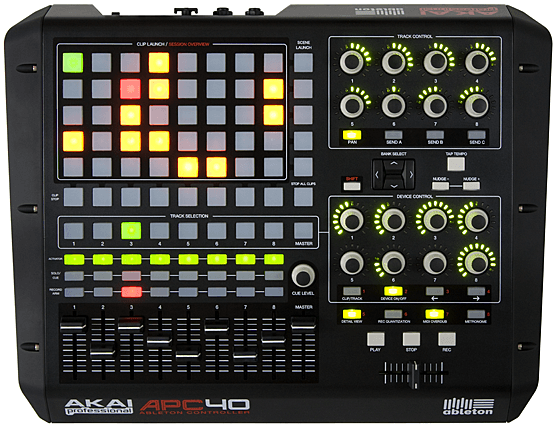 I just thought that I would express my love for this little controller that has become such a fundamental part of my life.  Did I used to hate on Ableton? Yes. Did I do my old mixes live? Yes. Have I started to produce in Ableton and use this to launch clips live? Yes.
I never thought that I would be able to incorporate anything beyond Serato into my live set – those who know me know that I am a purist, and love the feel and control of vinyl. However, using this IN CONJUNCTION with my normal set up has opened endless doors.
I would NEVER only use Ableton, or a controller to DJ, just for the record.
APC40, I LOVE YOU.