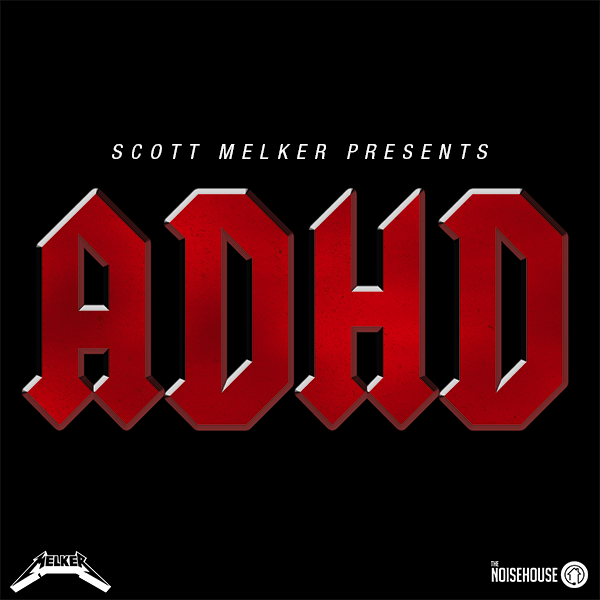 ADHD Episode 6 is here, and is chalk full of unreleased material, Melker classics and other great songs. This week's mix features 30 minutes from Dibs & MGM, straight out of Arizona. Enjoy!
ADHD 6
Scott Melker
Foxy Lady (Neon Steve Remix) – Jimi Hendrix
Party & Bullshit (Acapella) – Notorious B.I.G.
Pass The Courvoisier (Fresco & Hyphee Retwerk) – Busta Rhymes
Woo-Hah (Acapella) – Busta Rhymes
Potion (Loyal T & Doc Roc Remix) – Ludacris
The City Is Mine (Acapella) – Jay-Z Ft. Blackstreet
Paradise City (Discotech Remix) – Guns N' Roses
California-Love-Ication Ft. RHCP, Dr. Dre & Tupac – The Melker Project
Up Down (Do This All Day) (Scott Melker Remix) – T-Pain & B.O.B.
Head Band (Whiiite Remix) – B.O.B Ft. 2 Chainz
Public Service Announcement (BillyBeats 2014 Twerk Remix) – Jay-Z
Stairway To PSA (Scott Melker Meets Gramatik Remix) – Led Zeppelin Vs. Jay-Z
Let Me Blow Ya Mind (Diggz vs. TWRK Remix) – Eve Ft. Gwen Stefani
Rock The Boat (Shayron 2015 Vision) – Aaliyah
Bubblegum – Jackal & CRNKN
Believe Me (Salva Live Edit) – Lil Wayne & Drake
I Wanna Be Down (Esta Remix) – Brandy
Big Poppa (Nosleep Remix) – Notorious B.I.G.
Sock It To Me (Valid Remix EDIT) – Missy Elliott
Bittersweet Symphony (Mister Black Remix) – The Verve
Monsoon – RL Grime
Scud Books – Hudson Mohawke
Dibs & MGM
What Is Love (Dibs & MGM Bootleg) – Haddaway
Blackout Bounce (Dibs & MGM Bootleg) – DJ Felli Fel, Lil Jon, Juicy J, & Tyga
Manila – Sultan Shepard Vs Futuristic
OHMYGOD – Brazzabelle & Wall
Otis – SCNDL
Bullet Blows – Havana Brown & DJ Kronic
Savior – Bassjackers
Outside (Hardwell Edit) – Calvin Harris
Pompeii (Delerious & Alex K Bouncer Bootleg) – Bastille
Put Em Up – Mightyfools
Drop – Diplo & DJ Snake
Check It – Dropkillerz
Light It Up (VIP Remix) – Major Lazer
Bang That (PDot Remix) – Disclosure
Jungle Parade (Dibs & MGM Bootleg) – Jewelz & Sparks
Silhouettes (Dibs & MGM Bootleg) – Avicii
Louder (SCNDL Remix) – Dimitri Vegas & Like Mike Vs Vinai
Ass Hypnotized (Landis Remix) – TJR